AI Café: How can HPC technologies help AI
On March 17th, FocusCoE participated in a live AI for Media Web Café alongside the three Centres of Excellence: RAISE, CoEC, and HiDALGO. The virtual session brought together the CoEs working in AI sectors to explain how HPC technologies can help AI. In all, over 40 participants from industry and research joined the hour and a half café.
Starting off the presentations, Xavier Salazar introduced FocusCoE and the resources available at the "one stop shop" of our website such as technological offerings. Here, anyone from industry or research who wants to learn more can also read up on use cases, search available codes and software packages, and link directly to the CoEs of interest.
Next, the CoEs presented several case studies on how they are using AI in combination with HPC technologies to solve real-life problems. Although each CoE's application of AI differed, some common themes emerged in answer to the question, "How can HPC help AI?" Firstly, AI is now benefitting from the increasing availability of large and even "big" data sets but often can't use them in their entirety due to excessive processing time. This is by far the clearest example of how HPC can help. In a use case described by Andreas Lintermann on behalf of CoE RAISE, a dataset that was estimated to take over 300 hours to process using 4 GPUs was modified to run on HPC systems theoretically as large as 2000 GPUs in as little as 45 minutes! With the ability to more quickly train AI models using more data, it is also possible to increase the accuracy of the resulting models or surrogates. In turn, building more accurate surrogates speeds up the ability to run accurate simulations since one no longer needs to build the simulation models by hand.
Using AI to build data model surrogates also has benefits for data privacy, as discussed by Christoph Schweimer from HiDALGO. When modelling how messages spread across social media, researchers initially had to build social network graphs manually from data harvested from real social media users, whose privacy had to be strictly protected. However, with HPC computing resources, HiDALGO researchers were able to use those real graphs to train AI to build simulated social network graphs instead. These simulated graphs share the same characteristics of real graphs but require far less time to create and don't rely on any real-user data: thus holding no privacy risks to users.
The experience gained through these use cases has naturally brought several opportunities and challenges to light, which were also discussed over the course of the program. For instance, Temistocle Grenga from CoEC highlighted the existing bottleneck of moving data between different types of processors (CPU and GPU, as examples).
Lastly, CoEs summarized the numerous resources in terms of services and training opportunities they provide to help AI experts learn to exploit the benefits of HPC. As an immediate example, CoEC will participate this week in South-East Europe Combustion Spring School 2022. For ongoing information on training like this, make sure to bookmark our training calendar, which shows events from all the EU HPC CoEs.
For the full recording of this event, check out the video below!
FocusCoE Hosts Intel OneAPI Workshop for the EU HPC CoEs
On March 2, 2022 FocusCoE hosted Intel for a workshop introducing the oneAPI development environment. In all, over 40 researchers representing the EU HPC Centres of Excellence (CoEs)were able to attend the single day workshop to gain an overview of OneAPI. The 8 presenters from Intel gave presentations through the day covering the OneAPI vision, design, toolkits, a use case with GROMACS (which is already used by some of the EU HPC CoEs), and specific tools for migration and debugging.
Launched in 2019, the Intel OneAPI cross-industry, open, standards-based unified programming model is being designed to deliver a common developer experience across accelerator architectures. With the time saved designing for specific accelerators, OneAPI is intended to enable faster application performance, more productivity, and greater innovation. As summarized on Intel's OneAPI website, "Apply your skills to the next innovation, and not to rewriting software for the next hardware platform." Given the work that EU HPC CoEs are currently doing to optimise codes for Exascale HPC systems, any tools that make this process faster and more efficient can only boost CoEs capacity for innovation and preparedness for future heterogeneous systems.
The OneAPI industry initiative is also encouraging collaboration on the oneAPI specification and compatible oneAPI implementations. To that end, Intel is investing time and expertise into events like this workshop to give researchers the knowledge they need not only to use but help improve OneAPI. The presenters then also make themselves available after the workshop to answer questions from attendees on an ongoing basis. Throughout our event, participants were continuously able to ask questions and get real-time answers as well as offers for further support from software architects, technical consulting engineers, and the researcher who presented a use case. Lastly, the full video and slides from presentations are available below for any CoEs who were unable to attend or would like a second look at the detailed presentations.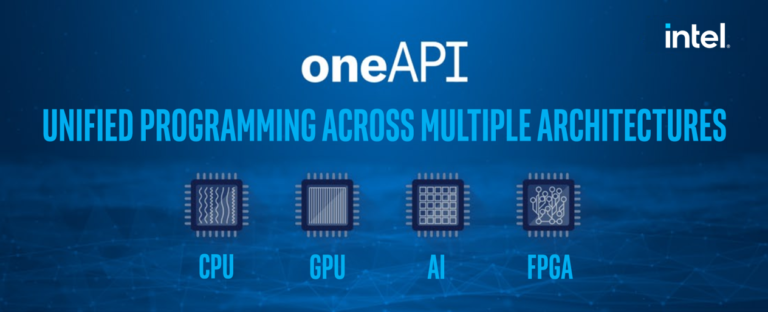 CoEs at Teratec Forum 2021 and ISC21
With the support of FocusCoE, a number of HPC CoEs will give short presentations at the virtual PRACE booth in the following two HPC-related events: Teratec Forum 2021 and ISC2021 that will take place towards the end of this month. See the schedule below for more details. Please reserve the slots in your calendars, registration details will be provided on the PRACE website soon!
"We are happy to see that FocusCoE was able to help the HPC CoEs to have a significant presence at this year's editions of ISC and Teratec Forum, two major HPC events, enabled through our good synergies with PRACE", says Guy Lonsdale, FocusCoE coordinator.
Teratec Forum 2021 schedule
| | | | | |
| --- | --- | --- | --- | --- |
| Date / Event | Time slot CEST | Title | Speaker | Organisation |
| Tue 22 June | 11:00 – 11:15 | EoCoE-II: Towards exascale for Energy | Edouard Audit, EoCoE-II coordinator | CEA (France) |
|   | 14:30 – 14:45 | POP CoE: Free Performance Assessments for the HPC Community | Bernd Mohr |  Jülich Supercomputing Centre |
|  Thu 24 June | 13:45 – 14:00 | EXCELLERAT – paving the way for the evolution towards Exascale | Amgad Dessoky / Sophia Honisch | HLRS |
ISC 2021 schedule
Date / Event

Time slot CEST

Title

Speaker

Organisation

 Thu 24 June



13:45 – 14:00

EXCELLERAT – paving the way for the evolution towards Exascale

Amgad Dessoky / Sophia Honisch

HLRS

Fri 25 June



11:00 – 11:15

The Center of Excellence for Exascale in Solid Earth (ChEESE)

Alice-Agnes Gabriel

Geophysik, University of Munich

 

15:30 – 15:45

EoCoE-II: Towards exascale for Energy

Edouard Audit, EoCoE-II coordinator

CEA (France)

Tue 29 June



11:00 – 11:15

Towards a maximum utilization of synergies of HPC Competences in Europe

Bastian Koller, HLRS

HLRS

Wed 30 June
ISC2021

10:45 -11:00

CoE
RAISE: Bringing AI to Exascale

Dr.-Ing. Andreas Lintermann

Jülich Supercomputing Centre, Forschungszentrum Jülich GmbH

Thu 1 July
ISC2021

11:00 -11:15

POP CoE: Free Performance Assessments for the HPC Community

Bernd Mohr

 Jülich Supercomputing Centre

 

14:30 -14:45

 TREX: an innovative view of HPC usage applied to Quantum Monte Carlo simulations

 Anthony Scemama (1), William Jalby (2), Cedric Valensi (2), Pablo de Oliveira Castro (2)

(1) Laboratoire de Chimie et Physique Quantiques, CNRS-Université Paul Sabatier, Toulouse, France

(2) Université de Versailles St-Quentin-en-Yvelines, Université Paris Saclay, France
Please register to the short presentations through the PRACE event pages here:
New CoE RAISE: Research on AI- and Simulation-Based Engineering at Exascale
Artificial intelligence (AI) methods are developing at a rapid rate and being progressively applied to numerous workflow stages to solve complex problems. Analysing and processing big data requires high computational power and scalable AI solutions. Therefore, entirely new workflows must be developed from current applications that can be run efficiently on future high-performance computing (HPC) architectures at exascale. To tackle these topics, a new European Centre of Excellence "Research on AI- and Simulation-Based Engineering at Exascale" (CoE RAISE) was founded and is being funded by the EU.
Forschungszentrum Jülich coordinates the CoE RAISE, which was launched on 1 January 2021 with a total budget of around € 5 million. The CoE brings together eleven full partners and two third parties with expertise in AI and HPC.