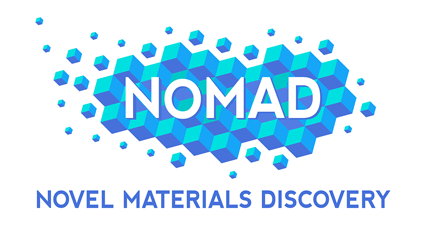 Novel Materials Discovery Center of Excellence
The Novel Materials Discovery (NOMAD) Center of Excellence (CoE) will advance computational materials science to enable systematic studies and predictions of novel materials to solve urgent energy, environmental, and societal challenges. Examples are catalytic water splitting (hydrogen production) and the transformation of waste heat into useful electricity (search for efficient thermoelectric materials). Such studies are infeasible with present concepts and computer codes but require significant methodological advancements targeting the upcoming exascale computers. This is exactly where the NOMAD CoE is active.
Would you like to shape the future of computational materials science? Check the open positions and become part of the NOMAD team.
>> Read More
The 2020 edition of the ETP4HPC Handbook of HPC projects is available, including – besides many other intiatives – introductions to all the 14 CoEs and FocusCoE.
>> Read More