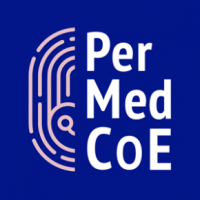 Centre of Excellence in Personalised Medicine

PerMedCoE is the HPC/Exascale Centre of Excellence for Personalised Medicine in Europe and aims to provide an efficient and sustainable entry point to the HPC/Exascale-upgraded methodology to translate omics information into actionable models of cellular functions of medical relevance. Coordinated by the Barcelona Supercomputing Center (BSC), this CoE has been awarded €5 million in funding from the European Commission and will run from 1 October 2020 to 30 September 2023.
On 17 November, 2021 Mariano Vasquez represented CompBioMed and PerMed CoE Centres of Excellence in an expert panel at the MEDICA Trade Fair's Health IT Forum.
>> Read More