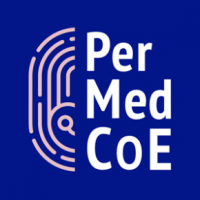 Centre of Excellence in Personalised Medicine
PerMedCoE is the HPC/Exascale Centre of Excellence for Personalised Medicine in Europe and aims to provide an efficient and sustainable entry point to the HPC/Exascale-upgraded methodology to translate omics information into actionable models of cellular functions of medical relevance. Coordinated by the Barcelona Supercomputing Center (BSC), this CoE has been awarded €5 million in funding from the European Commission and will run from 1 October 2020 to 30 September 2023.
In this use case, PermedCoE's main aim is to uncover mechanistic insights that could help in the fight against SARS-CoV-2. Researchers use Boolean models of signalling pathways, agent-based models for populations of cells and the communication among virus, epithelial host cells and immune cells.
>> Read More