Each year, SC provides the leading technical program for professionals and students in the HPC community, as measured by impact, at the highest academic and professional standards.
The Program is designed to share best practices in areas such as: algorithms; applications; architectures and networks; clouds and distributed computing; data analytics, visualization, and storage; machine learning and HPC; performance; programming systems; system software; and state of the practice in large-scale deployment and integration.
Psi-k 2020 will be the 6th general conference for the worldwide Psi-k community, following very successful events held in San Sebastián (2015), Berlin (2010), and Schwäbisch Gmünd (2005, 2000, 1996).
The conference program will be structured around 3.5 days (from the afternoon of September 14, 2020 to the end of September 17, 2020), that will include 7 plenary talks, 42 symposia in 6 parallel sessions (~135 invited talks and ~170 contributed talks), and a MAD evening.
All up-to-date information can be found at https://www.psik2020.net
The European Network on High Performance and Embedded Architecture and Compilation (HiPEAC) conference is the premier European forum for experts in computer architecture, programming models, compilers and operating systems for embedded and general-purpose systems.  The HiPEAC 2022 conference will take place in Budapest, Hungary. Associated workshops, tutorials, special sessions, several large poster session and an industrial exhibition will run in parallel with the conference.
The European meeting for Experts in Digital technologies
Simulation . HPC/HPDA . Artificial Intelligence . Quantum Computing
The Workshop and Conference programs will be announced on April 1st, 2022.
IPDPS is an international forum for engineers and scientists from around the world to present their latest research findings in all aspects of parallel computation. In addition to technical sessions of submitted paper presentations, the meeting offers workshops, tutorials, and commercial presentations & exhibits.
IPDPS represents a unique international gathering of computer scientists from around the world. Now, more than ever, we prize this annual meeting as a testament to the strength of international cooperation in seeking to apply computer science technology to the betterment of our global village.
ISC High Performance is focused on bringing the most critical developments and trends in HPC, machine learning, and high performance data analytics to conference attendees. Be it the conference program or the exhibition, the emphasis is on how to successfully apply these technologies in science, engineering and commerce.
The HPC landscape is changing to the demands of industry and science. As an event, ISC High Performance acknowledges and caters this change by bringing together HPC practitioners, users, and vendors to engage in discussions on technologies that didn't seem possible a short time ago.
As a community we are TRANSFORMING THE FUTURE!

The EuroHPC Summit Week 2022 will take place from 22 to 24 March in Paris, France. The conference will be hosted by GENCI, the French HPC agency, and organised by PRACE, the HPC-GIG project and ETP4HPC.
On Tuesday 22 March 2022 from 16:30 until 18:00h, FocusCoE project will host a session titled "European HPC CoEs: perspectives for a healthy HPC application eco-system and Exascale" involving 12 of 15 European Centers of Excellence or CoEs. The session will discuss the key role of CoEs in the EuroHPC application pillar, focussing on their impact for building a vibrant, healthy HPC application eco-system and on perspectives for Exascale applications.
Agenda
16:30 – 16:50h Introductory presentation, Edouard Audit, HPC3 chair / EoCoE
16:50 – 17:25h Round table discussion 1
17:25 – 17:55h Round table discussion 2
17:55 – 18:00h Conclusions and farewell, Edouard Audit, HPC3 chair / EoCoE
The following HPC CoEs representatives will take part in the round tables: BioExcel, ChEESE, CompBioMed, EoCoE, EsiWACE2, EXCELLERAT, HiDALGO, MaX, POP, TREX, NOMAD, PerMedCoE, CoEC, RAISE.
Register to this session here: https://events.prace-ri.eu/event/1214/page/140-registration
The AI4EU Web Café provides the users with possibilities to participate virtually in live sessions with experts on specific AI domain or areas of interests. FocusCoE project will participate with the following three CoEs: RAISE, CoeC, and HiDALGO.
Centers of Excellence promote the use of upcoming exascale and extreme performance computing capabilities and scale up existing parallel codes towards exascale scaling performance. The Centres of Excellence cover tools and optimise HPC applications along multiple areas of knowledge. Furthermore, they address the skills gap in computational science in the targeted domains by specialised training for increased adoption of advanced HPC in industry and academia.
The following session aims to bring together the Centers of Excellence in AI sectors to discuss about the opportunities and challenges in the sector, how the Centres of Excellence can help to tackle them thanks to HPC technologies and which opportunities are emerging. It is a good opportunity to get a common understanding of the ongoing activities within the different CoEs and foster collaboration opportunities.
Agenda coming soon!
GPU Bootcamps and Hackathons 2022
GPU acceleration is a key feature of many modern supercomputers. Therefore, a series of GPU hackathons and bootcamps, many of which are organized by partner institutions of European Centres of Excellence for High-Performance Computing and National Competence Centres, will take place throughout Europe again this year. The following (and many more) hackathons and bootcamps will be hosted in a hybrid or purely digital format:
The hackathons and bootcamps are multi-day intensive hands-on events designed to help scientists, researchers, and developers to accelerate and optimize their applications for GPUs using libraries, OpenACC, CUDA and other tools by pairing participants with dedicated mentors experienced in GPU programming and development. 
Representing distinguished scholars and pre-eminent institutions around the world, these teams of mentors and attendees work together to realize performance gains and speed-ups by taking advantage of parallel programming on GPUs.
Applications can be submitted at www.gpuhackathons.org.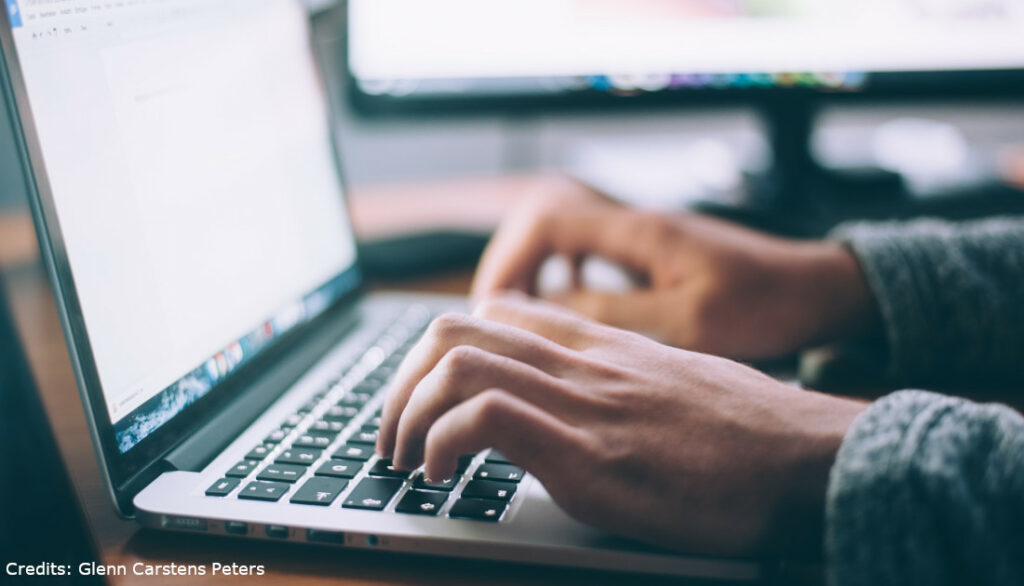 Two CoEs PerMedCoE as well as CompBioMed will participate in Expert Panel. Mariano Vazquez from the Barcelona Supercomputing Center (BSC) will participate in the expert panel titled "Biomedical platforms" on Wednesday, 17 November 2021 from 13-14h CEST as part of the MEDICAL Health IT Forum, that will be held in Düsseldorf (Germany) from 15-18 November 2021. The panel has numerous IT medical experts and is moderated by Prof. Dr. Christoph Brochhausen-Delius, University of Regensburg, Faculty of Medicine, Institute for Pathology. See the full panel experts here:
Alexander van der Mey, CEO, Healex GmbH
Pierre Cholet, Head of Business Development – Europe, Decentriq
Dr. Philipp Mann, Senior Alliance Manager, Owkin
Mariano Vazquez, Research Group Leader, Barcelona Supercomputing Center BSC-CNS (virtual speaker)
Georges de Feu, CEO, LynxCare