HiDALGO success story: Assisting decision makers to solve Global Challenges with HPC applications – Covid-19 modelling
HiDALGO is the Center of Excellence in HPC and Big Data technologies for Global Systems funded by the European Commission. Understanding global challenges to assist decision making by addressing multi-dimensional problems is a real need nowadays. HiDALGO develops novel methods, algorithms and software for HPC and HPDA enabling highly accurate simulations, data analytics and data visualisation to accurately model and simulate these complex processes.
Organisations & Codes Involved: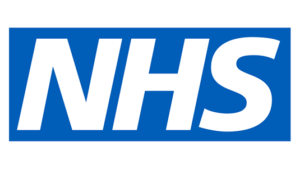 The National Health Service (NHS) oversees offering public health services in United Kingdom. It is now dealing with the COVID-19 pandemic.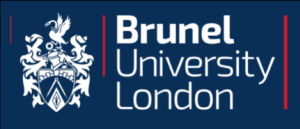 Brunel University London is a dynamic institution that plays a significant role in the higher education sector. It carries out applied research on different topics, such as software engineering, intelligent data analysis, human computer interaction, information systems, and systems biology.
The current pandemic situation has increased the NHS need of supporting tools to detect, predict and even prevent the virus spread behaviour. Knowing in advance this information will support them to take the appropriate decisions while considering health and care capabilities. In addition, the advance warning of new pandemic waves (or when they may subside) can help health authorities to rescale the capacity for non-urgent care, and ensure the timely arrangement of surge intensive-care capacity.
To tackle these challenges HiDALGO developed a tool: FACS, the Flu and Coronavirus Simulator, which is an agent-based model that also incorporates SEIRDI (Susceptible-Exposed-Infectious-Recovered-Dead-Immunized) states for all agents. 
FACS approximates viral spread on the individual building level, and incorporates geospatial data sources from OpenStreetMap. In this way COVID-19 spread is modelled at local level, providing estimations of the spread of infections and hospital arrivals, given a range of public health interventions. Lastly, FACS supports the modelling of vaccination policies, as well as the introduction of new viral strains and changes in vaccine efficacy.
SOCIETAL & ECONOMIC IMPACT:
Although it is not a market topic itself, global challenges have been gaining importance in the last years, especially those related to climate change but also others such as peace and conflict. HiDALGO offers a set of tools, services, datasets and resources to define models that may predict situations under certain scenarios that can influence any decision to be taken.
More specifically, this tool FACS provides the needed information to decision makers so they can set up the appropriate measure and provide the necessary means at any time.
Indeed the tool helps the NHS to identify peaks of contagion in order to avoid sanitary collapses. Taking the appropriate decisions at the right moment represents a better investment of public resources and, what is more important, saving lives. Moreover, it supports to make better decisions and at appropriate time, to limit the problematic economic consequences of lockdowns and of the other measures taken in pandemic times.
BENEFITS FOR FURTHER RESEARCH:
Support for the preparatory efforts by the health service for the second and third waves of the pandemic in West London.
Better understanding of the nature of the current situation and the effect of different measures, such as lockdowns and vaccine efficacy levels.
Provide models and elements about the foreseen evolution to limit the problematic economic consequences of the lockdowns and the various limitations due to the pandemic.